The Board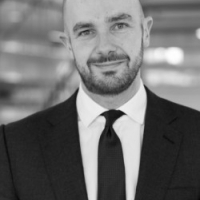 David Walker
Chief Operating Officer, British Land, Chair of the IR Society
Chair of the IR Society
Chair of the Nominations Committee


David is Chief Operating Officer of British Land, where he leads British Land's Property Management team and is responsible for implementing their strategy and further improving the effectiveness of their Real Estate operations. He also heads up British Land's Investor Relations function and oversees the company's corporate sustainability programme. He acted as Interim Chief Financial Officer from November 2020 to July 2021. David joined British Land in 2017. He qualified as a Chartered Accountant with PwC, before spending over seven years at Deutsche Bank in the Corporate Finance division. Since then, he has worked for over 10 years in Investor Relations, Strategy, Finance and Corporate Development roles within UK listed businesses. David is Chair of the UK Investor Relations Society, having served on the Board since 2012.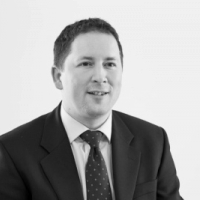 Douglas Radcliffe
Group Investor Relations Director - Lloyds Banking Group
Deputy Chair of The IR Society
Interim Treasurer of The IR Society
Douglas heads up the Investor Relations team at Lloyds Banking Group having been a senior member of the team at Lloyds Bank and subsequently Lloyds Banking Group for the last ten years.
During this time he has been involved in all the normal Investor Relations activities including the development of the investment proposition, briefing of institutional investors and the development and production of corporate results and announcements. In addition he has been integrally involved in all the corporate actions and transactions undertaken by the Group during this period including the acquisition of HBOS, the capital raisings and the various business disposals.
Prior to joining the Investor Relations team Douglas held management positions within Group Strategy, Group Risk and Private Banking having initially joined Lloyds Bank on the graduate development programme.
Douglas is also a Board member of the IR Society
Bethany Barnes
Director of Investor Relations - Dr. Martens Plc
Bethany has been Director of Investor Relations at Dr. Martens Plc since its IPO in February 2021. Prior to this Bethany held the same role at Domino's Pizza Plc and N Brown Group Plc. Bethany previously worked as a sell-side analyst covering European General Retail at both Berenberg and Investec, and for capital markets advisory firm Makinson Cowell. She is a CFA charterholder.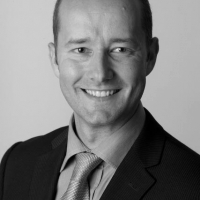 James Eves
Vice President, Client Manager - Deutsche Bank Depositary Receipts
Company Secretary of the IR Society
James has over 20 years' experience in financial services; prior to joining Deutsche Bank's Depositary Receipts business in 2015 he managed a portfolio of major British and Irish issuer clients for BNY Mellon's Depositary Receipts business for 4 years. Prior to that he spent 11 years at Computershare, working in partnership with several major British ordinary share registry clients. James has a degree in Business Studies with Combined Sciences and is an Associate of the Institute of Chartered Secretaries and Administrators. James was appointed Company Secretary of the IR Society in 2014.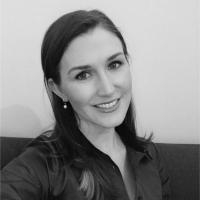 Holly Gillis
Senior Director - Citigate Dewe Rogerson
Holly is a Senior Director at leading financial and corporate communications consultancy, Citigate Dewe Rogerson (CDR). Before joining CDR in 2021, Holly gained over 15 years of experience in in-house finance, corporate communications and investor relations roles in the high-profile UK public transport sector. In her most recent role – Head of IR at The Go-Ahead Group plc – Holly was a member of the leadership team and was a trusted advisor to the Board and Executive Management.
Having held an in-house Head of IR role throughout the COVID-19 pandemic, Holly is experienced in crisis management and stakeholder engagement. She is skilled in simplifying complex concepts into digestible messaging with consideration for multiple audiences.
An active member of the Investor Relations Society, Holly currently sits on the Finance Committee, having previously been a member of the Society's Best Practice Committee. She completed the IR Society's prestigious DELIVER programme in early 2021.
Holly is an ACCA qualified accountant and has a BSc in Psychology.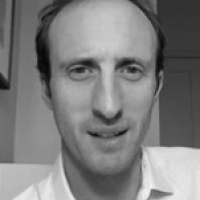 Rob Gurner
Head of Investor Relations, Plus500
Chair of the Conference Committee
Rob joined Plus500, a global fintech group, in May 2020, having spent 3 years as Head of IR at Inmarsat plc, a satellite operator. Prior to that, Rob was Head of Global Investor relations for TSE-listed Dentsu Inc, following their acquisition of Aegis plc in 2013, where was Head of IR. Before that, Rob had senior IR roles for Lonmin Plc, a platinum mining business, and G4S plc, a security services company. Before moving into in-house IR, Rob worked for a number of financial communications consultancies, including FTI and Gavin Anderson.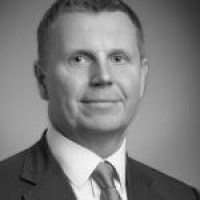 Matt Hall
Vice Chairman, UK Investment Banking and Corporate Broking, Credit Suisse
Matt is Vice Chairman of UK Investment Banking and Corporate Broking at Credit Suisse which he rejoined last year, having spent the previous 10 years at Deutsche Bank where he ran the Corporate Broking business. Matt's current clients include CCH, Intertek and Rio Tinto and over the last 25 years in the broking industry, he has advised the likes of Barratt Developments, Carphone Warehouse, BAT, Diageo, IAG, ITV, RB, Stagecoach and Talktalk. Matt started his career at Credit Suisse in 1997.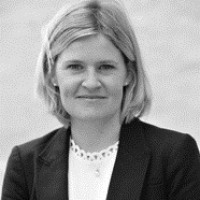 Laura Hayter
CEO - IR Society
Laura is CEO at the IR Society. Formerly Head of Policy and Communications, Laura has been with the Society for more than ten years. Laura has over 19 years' experience in the Investor Relations industry. She joined The IR Society in 2011, and among other roles, was formerly a director at the IR consultancy, Taylor Rafferty, providing IR advisory services to blue chip clients, both in London and New York. She graduated from the University of Leeds, with an honours degree in German and management studies.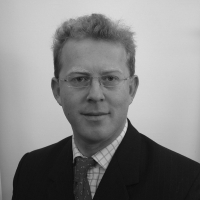 Ross Hawley
Reddee Northgate
Head of Investor Relations, Redde Northgate
Chair of the Education Committee

Ross is an experienced IRO with both an in-house and advisory background. Originally in equity capital markets banking, Ross has over 20 years of in-house corporate experience, including FTSE100 businesses such as aerospace and defence business Rolls-Royce, where he was Assistant Director of IR; and Man Group plc, the alternative investment manager, where he was involved in a very wide range of capital raisings and corporate transactions. Ross has also set up and led the IR function for smaller companies including UK-listed Playtech Ltd, NASDAQ-listed Edwards Group, and UK-listed PageGroup. He is a graduate of Cambridge University.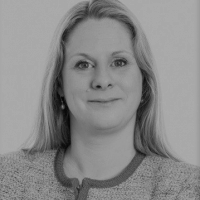 Alison Owers
Chief Executive Officer, EMEA - Orient Capital
Chair of the Membership Committee
Alison joined Orient Capital in June 2010 bringing a wealth of investor relations and analytical experience. Since she joined she has been instrumental in building the brand of Orient Capital initially in the UK, from forging partnerships with numerous brokers and advisers, to latterly developing the Orient Capital and D.F. King brands across EMEA. As part of ASX listed, the Link Group, she has P&L responsibility for the Corporate Markets business. Alison joined Orient Capital from Capita where for 7 years she was Head of IR Services, than latterly Managing Director of their IR Services business. Previously Alison managed the UK Client reporting team at Dresdner Kleinwort Wasserstein, specialising in shareholder analytics for UK large/mid cap companies. Alison has a French and German Languages degree from Kingston University and started her career as a translator before working in investor relations for a mining company in Canada. She was appointed to the IR Society Board in 2014 and is responsible for chairing the Membership Committee.
Nigel Pears
Director, Makinson Cowell
Chair of the Policy Committee
Nigel Pears is a Director of Makinson Cowell, the independent capital markets advisory firm, now part of Lazard Group, where he advises a range of clients across the FTSE 100 and 250. Prior to joining Makinson Cowell at the end of 2005, Nigel spent over twenty years at UBS and various predecessor firms, where he worked in Insurance Sector Investment Research, UK Equity Sales and Corporate Finance. Nigel holds an MA in Economics from Cambridge University and is also an MBA.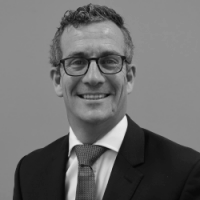 Fraser Thorne
Founder and Chief Executive - Edison Investment Research
Deputy Chair of the Membership Committee
Fraser founded Edison in 2003. Before that, he ran Newton Investment Management's UK smaller company fund - a top decile performer. Fraser has broad experience in equity markets working closely with Edison's operations in Asia-Pacific, Germany as well as the UK. He holds an MBA, and is a member of the CFA.