Corporate Affairs Committee
Download Corporate Affairs Committee Terms of Reference
Carole Cable
Partner - Brunswick Group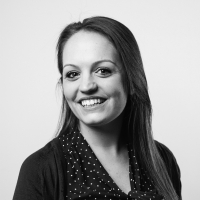 Helen Carpanini
Senior Client Manager, Digital - Design Portfolio
Helen lives and breathes digital communications. She has spent most of her professional career working within the digital sector dealing with PR, social media and corporate and IR websites. As part of Design Portfolio's team, Helen provides senior strategic advice to companies looking to embrace digital as part of their investor relations and corporate communications strategy. She is well versed in the latest rules and regulations and helps educate companies on how digital can be used to complement traditional communications strategies. Helen graduated University of Wales Swansea with an honours degree in English Language and Linguistics and holds the IR Society's Certificate in Investor Relations.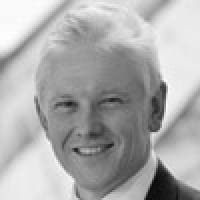 Gary Davies
CEO - IR Society
Gary has been CEO of the Investor Relations Society since July 2018, leading the executive team at their Coleman Street office. Prior to this he had a 30 year career at GSK, where he held a number of positions in the UK and US in medicines development and commercialisation and in Corporate Communications where he headed the Corporate Product Communications function for several years. Gary was a Director in the Investor Relations team at GSK for over 10 years. He holds an MBA, has achieved the Certificate in Investor Relations from the IR Society and in 2017 became the first graduate of the Society's new Diploma in Investor Relations. Prior to becoming CEO, Gary was a member of the Society's Education and Examinations Committees.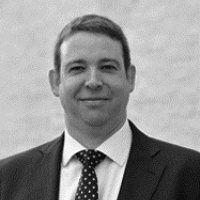 Robert Dann
Head of Membership & Marketing - IR Society
Rob joined the IR Society in January 2012 as head of marketing, with responsibility for the society's marketing and sponsorship programme. In 2014 Rob's role developed to incorporate all of the society's membership activities, including member recruitment and retention and the identification of potential new member groups. Prior to moving into IR Rob had previously worked in marketing roles across a number of sectors, most recently as group head online for an international media company.
Daniel Fish
Account Manager, Investor Relations Service - Financial Times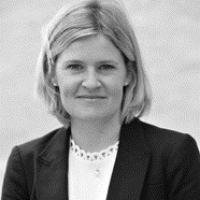 Laura Hayter
Head of Policy and Communications - IR Society
Laura is Head of Policy and Communications at the IR Society, and also oversees the Society's Professional Development including the internationally recognised qualification, the Certificate in Investor Relations (CIR). She has 14 years' experience in Investor Relations and was formerly a Director at the IR consultancy, Taylor Rafferty, providing IR advisory services to blue chip clients, both in London and New York. Laura graduated from the University of Leeds, with an honours degree in German and Management Studies.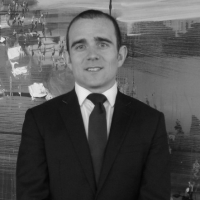 Andy Parnis
Director, Finsbury
Andy Parnis is a Director at Finsbury and Head of the Telecoms, Media & Technology (TMT) team. In his current role, Andy advises a range of domestic and international clients on all areas of strategic financial communications across capital markets, investor relations, corporate reputation and crisis communications. Prior to moving into financial communications, Andy spent six years working as a telecoms equity analyst at UBS and Nomura / Lehman Brothers. He is also a Chartered Accountant having qualified at Deloitte in its TMT Assurance & Advisory practice.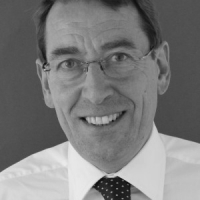 Nigel Pears
Director - Makinson Cowell
Nigel Pears is a Director of Makinson Cowell, the independent capital markets advisory firm, now part of KPMG, where he advises a range of clients across the FTSE 100 and 250. Prior to joining Makinson Cowell at the end of 2005, Nigel spent over twenty years at UBS and various predecessor firms, where he worked in Insurance Sector Investment Research, UK Equity Sales and Corporate Finance. Nigel holds an MA in Economics from Cambridge University and is also an MBA.
Jane Wilson
Managing Director, Corporate Affairs - MHP Communications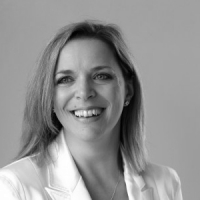 Lyndsay Wright
Director of Investor Relations - William Hill PLC
Lyndsay Wright is Director of Investor Relations at William Hill PLC, one of the world's leading betting and gaming companies. She joined the Group in November 2008 to establish the investor relations function and now covers aspects of financial PR and corporate responsibility as well.
She switched to the leisure sector in 2008 after eight years in the biotech sector with Acambis PLC from 2001 until it was acquired by its corporate partner, Sanofi Pasteur. An English graduate by background, she started her communications career in 1995 with Associated British Ports Holdings PLC. Her recent corporate experiences include a number of international acquisitions, supported by a rights issue in 2013, and the challenges posed by the politically charged issue of responsible gambling.