Examinations Committee
Download Examination Committee Terms of Reference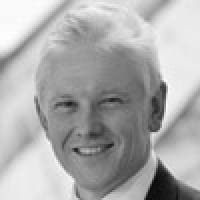 Gary Davies
CEO - IR Society
Since joining the pharmaceutical company GSK and its heritage companies from academia as a neuropharmacologist 28 years ago, Gary has had the opportunity to work for the Company in the UK and the US in a wide variety of roles. He has held positions in R&D in epilepsy medicines development and commercialisation and in corporate communications where he headed the Corporate Product Communications function for several years. Gary has been a Director in the Investor Relations team at GSK for the last 10 years. He holds an Executive MBA in Pharmaceutical Marketing, has achieved the Certificate in Investor Relations from the IR Society and in early 2017 was one of the first graduates of their Diploma in IR. In January 2018, Gary completed the Society's DELIVER leadership programme.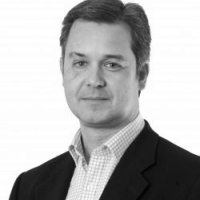 David Lloyd-Seed
Director of Investor Relations, Telefónica UK (O2)
Chair of the IR Society
Chair of the Nominations Committee
David Lloyd-Seed is an experienced Investor Relations and capital markets practitioner. He is currently Director of Investor Relations at Telefonica UK (O2). Prior to that David was IR and Corporate Affairs Director at Dixons Retail for almost 10 years which included the merger with Carphone Warehouse. Most recently he was Interim Head of IR at Severn Trent and a partner at Tulchan Communications, a strategic communications adviser. Prior to joining Dixons Retail in 2005, David worked as a corporate broker for 18 years latterly as a Director with Citi. During his time in corporate broking he advised a number of companies on IR, market related activities, fund raisings, mergers and IPOs across a number of sectors.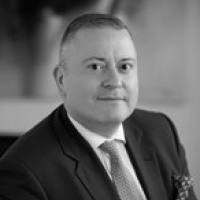 Richard Davies
Managing Director - RD:IR
Deputy Chair of the Events Committee

Richard Davies is Founder and Managing Director of Richard Davies Investor Relations Limited (RD:IR), a leading independent global investor relations consultancy, offering a wide range of IR-related analysis, research & advisory services to over 600 UK and international companies. As well as providing IR counsel, Richard has run pioneering research projects across the global financial markets, covering hedge funds, emerging markets, private equity and financial service marketing processes.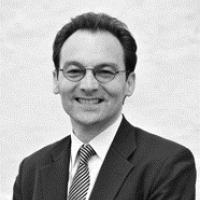 John Gollifer
General Manager - The IR Society
John brings extensive international IR experience to his role at the Society having previously been Head of Investor Relations at the Singapore Exchange for 11 years. He was heavily involved in establishing the Investor Relations Professionals Association in Singapore in 2006.

John is a banker by training having started his career with Barclays Bank in the City of London before embarking on a number of corporate finance and equity capital markets roles in Asia and Europe with Barclays, ABN Amro Rothschild and BNP Paribas. He has a BA from Loughborough University, an MBA from Henley Business School and he created an IR course that he taught at the Singapore Management University from 2009 to 2012.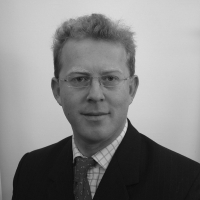 Ross Hawley
Assistant Director of Investor Relations, Rolls-Royce
Chair of the Education Committee
Deputy Chair of the Policy Committee
Ross is Assistant Director of Investor Relations at FTSE100 aerospace and defence business, Rolls-Royce plc. Originally in equity capital markets banking, Ross has over 18 years in-house corporate experience, both at Man Group plc, the alternative investment manager, where he was involved in a very wide range of capital raisings and corporate transactions, and then at UK-listed Playtech Ltd, NASDAQ-listed Edwards Group, and UK-Listed PageGroup, each time setting up the IR function. He is a graduate of Cambridge University.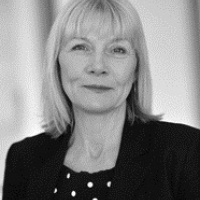 Janet Kelly
Head of Professional Development - The IR Society
Jan joined the IR Society in 2014 and has significantly helped to firmly establish the Society's professional development offering, and in particular, the CIR as the leading IR qualification worldwide. Jan is a credit to the Society Exec team and helps to raise the Society's profile and support those seeking to work in investor relations, both in the UK and overseas.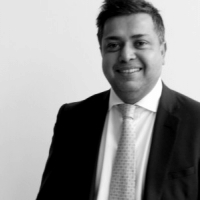 Alex Money
Managing Director - ACE Consensus
Formerly a fund manager at Citigroup and Bessemer Trust, Alex has some 20 years of investment industry experience. At Temple Bar Advisory, he built the investor relations practice to include clients from under £100m to over £100bn by market value. He established ACE Consensus in March 2013. Alex holds masters and doctoral degrees from the University of Oxford, where he is a research fellow at the Smith School. He directs the school's Business Fellows programme, which periodically convenes senior business executives in the field of sustainability with members of Oxford's academic community. Alex is also an undergraduate tutor and member of the senior common room at St. Catherine's College, Oxford.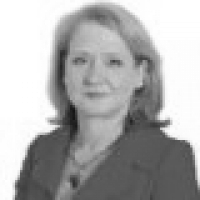 Deborah Morton-Dare
Independent
Deborah specialises in financial training for all levels from beginners to advanced. She presents a comprehensive range of courses to a diverse range of corporate clients and financial institutions and specialises in making complex technical subjects comprehensible.
Deborah qualified as a Chartered Accountant with Arthur Young and then worked in Corporate Finance gaining wide ranging experience in a variety of corporate and financial institutions. She then worked as a financial consultant to companies assisting them in raising finance and structuring.