Finance Committee
Download Finance Committee Terms of Reference
Alina Ardeleanu
Financial Controller - IR Society
Alina's bio to follow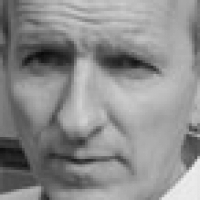 Ian Arnold
Founder - Collegium Consulting Ltd
Ian retired from the Board of The Investor Relations Society in 2015, having joined the Board in 2005; he was Treasurer from 2007 to 2015.
Currently he is: Deputy Chairman/CFO of Gardner Watts Ltd, a start-up research and development company in low-carbon renewable energy; Management committee member of Low Carbon Chilterns Co-operative Ltd, set up to help the local Chiltern community save energy and generate its own clean power; Honorary Treasurer and Council Member of The Shellfish Association of Great Britain, a trade association to promote the sustainable development of shellfish in the UK; Honorary Treasurer to the UK Associates of the Bermuda Institute of Ocean Sciences, an educational charity; Member nominated trustee director of the Howden Joinery Group Pension Scheme.
He was educated at Merchant Taylors School and Exeter University; and qualified as a Chartered Accountant with Price Waterhouse in London in 1980. He is a freeman of the City of London and a Liveryman of The Fishmongers' Company, one of the Great Twelve Livery Companies in the City of London.
Phil Corbett
Head of Investor Relations - GasLog Ltd
Phil Corbett has been Head of Investor Relations at GasLog Ltd. and GasLog Partners since January 2018 and was a top ranked IR professional in the Institutional Investor All-Europe Executive Team (Oil & Gas Exploration and Production) survey in 2015, 2017 and 2018. Prior to that he was Head of Investor Relations at Genel Energy following a career as a sell-side European E&P analyst at Deutsche Bank and RBS (formerly ABN AMRO) in teams that were regularly top ranked by Institutional Investor and Excel. He also had sell-side roles at Oriel and Numis after starting his career at Dresdner Kleinwort Wasserstein. He has a PhD in Statistics from the University of Warwick and a BSc. 1st Class in Mathematics from the University of Cardiff.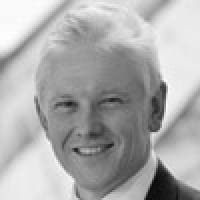 Gary Davies
CEO - IR Society
Since joining the pharmaceutical company GSK and its heritage companies from academia as a neuropharmacologist 28 years ago, Gary has had the opportunity to work for the Company in the UK and the US in a wide variety of roles. He has held positions in R&D in epilepsy medicines development and commercialisation and in corporate communications where he headed the Corporate Product Communications function for several years. Gary has been a Director in the Investor Relations team at GSK for the last 10 years. He holds an Executive MBA in Pharmaceutical Marketing, has achieved the Certificate in Investor Relations from the IR Society and in early 2017 was one of the first graduates of their Diploma in IR. In January 2018, Gary completed the Society's DELIVER leadership programme.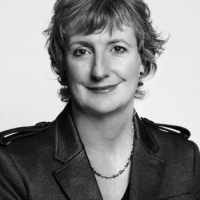 Fay Dodds
Independent
Treasurer of the IR Society
Chair of the Finance Committee
Fay Dodds was former Vice President, Investor Relations at Burberry, having joined the company in September 2007 to establish its first dedicated IR team. She previously held the position of Director of Investor Relations at Experian and prior to that Director of Investor Relations at GUS plc from 2000, where she led all IR activity surrounding the eventual demerger of the group. Having graduated with a geography degree from St John's College, Cambridge, she spent several years in industry before becoming a retail analyst at DKW and then Merrill Lynch.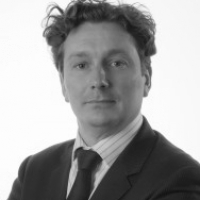 Stuart Ford
Head of IR - Serco
Deputy treasurer of the IR Society
Stuart joined Serco Group plc in 2011 as Head of Investor Relations. Stuart is responsible for Serco's relationship with institutional investors and City research analysts. This includes reporting the Group's overall performance, together with announcements of other significant commercial and strategic developments. Stuart also manages the investor targeting and corporate access programmes, as well having responsibilities for other corporate communication and publication areas. In his time with Serco, Stuart has been heavily involved in some very significant corporate developments including: several high profile investigations into contract operations as well as into the Group's overall corporate structure, processes and procedures; changes in Serco's senior management team and board; an extensive strategy review, which also encompassed a wide-ranging contract and balance sheet review; equity raising through an initial share placing and a subsequent rights issue, together with a comprehensive debt refinancing exercise; the Group's numerous acquisition and disposal programmes; and the many changes in customer and competitor behaviour, government policy and commercial landscape for an internationally diverse provider of public service outsourcing.
Stuart was previously Investor Relations Director for Home Retail Group plc, with 10 years IR experience at former FTSE 30 conglomerate GUS plc, the previous parent company of Burberry, Home Retail and Experian. Stuart worked on the Burberry IPO in 2002 and its subsequent demerger from GUS in 2005, and as Head of Corporate Development for GUS oversaw the process of the final demerger of GUS in 2006 into two separately listed FTSE 100 companies. Stuart is a Chartered Accountant, qualifying during his time with the business consulting division of Arthur Andersen. Stuart was an Andersen Scholar, working for the firm prior to and during his Business Management degree from King's College London.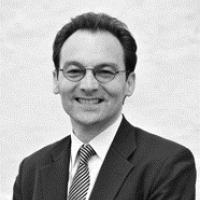 John Gollifer
General Manager - The IR Society
John brings extensive international IR experience to his role at the Society having previously been Head of Investor Relations at the Singapore Exchange for 11 years. He was heavily involved in establishing the Investor Relations Professionals Association in Singapore in 2006.

John is a banker by training having started his career with Barclays Bank in the City of London before embarking on a number of corporate finance and equity capital markets roles in Asia and Europe with Barclays, ABN Amro Rothschild and BNP Paribas. He has a BA from Loughborough University, an MBA from Henley Business School and he created an IR course that he taught at the Singapore Management University from 2009 to 2012.
Bethany Hocking
Director of Investor Relations - N Brown Group
Bethany has been Director of Investor Relations at N Brown Group plc since February 2015, having joined to establish its first IR function. Bethany previously worked as a sell-side analyst covering general retail companies, most recently at Berenberg, and before this at Investec. Prior to this, she worked for capital markets advisory firm Makinson Cowell. She is a CFA charterholder.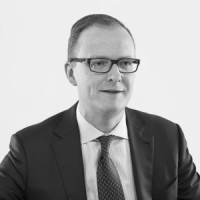 Charles King
Investor Relations Director - Worldpay
Charles King has been Investor Relations Director at Worldpay, a global leader in payments processing technology and solutions for merchant customers, since November 2015. On a typical day, Worldpay processes 31 million mobile, online and in-store transactions, and in 2014 handled around 11.5bn transactions, with a total value of approximately £370bn. Worldpay supports approximately 400,000 merchants in 126 currencies across 146 countries, offering over 300 payment methods. Prior to this role, most recently he led the investor relations teams at SSP Group and Lloyds Banking Group and his previous experience includes investor relations roles at Tate & Lyle, Cadbury and Serco, and corporate broking and investment banking at Hoare Govett, UBS and Lehman Brothers.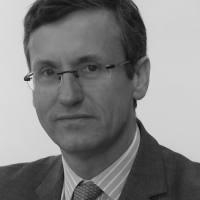 Andrew Lindsay
Director, London Office - Antofagasta
Andrew runs the Antofagasta's office in London, which is focused on corporate governance, investor relations and business development. Andrew joined Antofagasta in April 2013 having previously been the Finance Director for some 10 years of AIM listed European Nickel plc and then of Sirius Minerals plc. Andrew started his career with Anglo American in South Africa and later worked in a variety of business development and corporate finance roles in South Africa, the United Kingdom, Chile and Australia.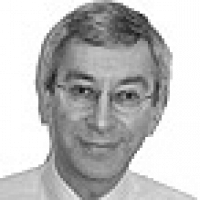 Michael Mitchell
Independent
Michael qualified as a Chartered Accountant in 1974 and worked in the retail and transport sectors. After various line positions in finance he moved into investor relations in 1986. From 1998 until 2004 he was Director of Corporate Communications with FirstGroup plc, before working on the renewal of the Group's railway franchises. Michael joined the Board of The Investor Relations Society in early 2005 and he was the Society's General Manager from January 2007 until his retirement in December 2012.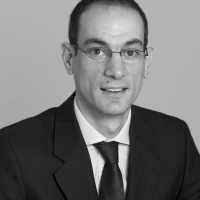 Philippe Ronceau
Director, Investor Relations – Citigate Dewe Rogerson
Philippe is a Director within Citigate Dewe Regerson's Investor Relations practice, where his principal role is to provide strategic and tactical advice to companies on how to enhance their relationships with the capital markets. Prior to joining Citigate Dewe Regerson, Philippe spent five years with RD:IR as a senior IR consultant focused on business development as well as delivery of key services including shareholder identification, investor targeting, perceptions research and proxy solicitation. Philippe has a background in equity research with 13 years of experience as a sell-side analyst covering pan-European Leisure, Business Services and Luxury Goods sectors for several investment banks including Morgan Stanley, Credit Suisse and BNP Paribas. He holds a BA degree in Economics and Business Administration from Paris-Dauphine University and a Master's in Finance from Ecole Supérieure de Commerce de Paris (ESCP Europe).