Raghnall Craighead
National Australia Bank
Chair of the Examinations board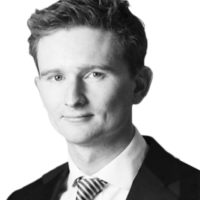 Matt Bennison
Fund Manager, Schroders
Matt Bennison has been a Fund manager for Prime UK equity portfolios since 2017. He is the sole fund manager of the Schroder Sustainable UK Equity Fund since April 2019 and co-fund manager since September 2018. Matt has also been the Co-Fund manager of the Schroder UK Alpha Income Fund since March 2020. His investment career commenced in 2012 at Schroders Private Bank (that subsequently became Cazenove Capital), where he worked for the Chief Investment Officer. He joined Prime UK Equity team in 2015 initially as an analyst
Matt is a CFA charterholder and holds a degree in Natural Sciences, Cambridge University and one year Management Studies, Judge Business School, Cambridge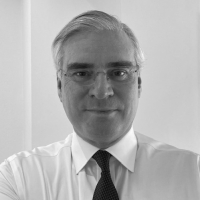 Roger Lee
Head of UK Equity Strategy, Investec
Roger Lee is Investec Head of UK Equity Strategy. He has over 25 years equity market experience having started his broking career at Cazenove & Co then at James Capel and latterly at Deutsche Bank. While at Deutsche Bank, Roger also spent several years in Hong Kong selling US and European equities to Asian clients. He has been at Investec since 2015. Roger is a Physics graduate and also a Fellow of the Institute of Chartered Accountants.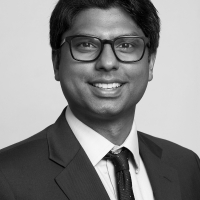 Sanjay Raja
Director - UK Economist, Deutsche Bank
Sanjay Raja is the Chief UK Economist in the European Economics team at Deutsche Bank. His work includes macro forecasting and policy analysis across the UK and is regularly covered by media. Sanjay is ranked as one of the top forecasters for growth, inflation and labour market, according to Bloomberg.
Before joining Deutsche Bank, he worked as an Economist at KPMG and before that spent some time in the public sector. He holds an MSc from the London School of Economics and is also a Chartered Financial Analyst. He is also a researcher for the University of Cambridge (working on regional development policy) and a Fellow of the Royal Society of Arts.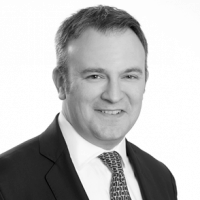 Mark Walter
Partner, Instinctif Partners
Mark brings 20 years' international investor relations experience and he ensures there is alignment between corporate strategies, equity stories and share registers. Mark is sector agnostic and has a long track record of advising mid- and large-cap companies across Europe, the US and emerging markets to raise their profiles and expand their share registers. Mark has helped to set-up numerous IR departments and he advises on all aspects of executing an IR strategy; from perceptions gathering and investor targeting to managing market expectations, dealing with activists and ensuring all external communications functions work as one.
Rebecca Dunn
Head of Sustainability, Spectris
Bio to follow.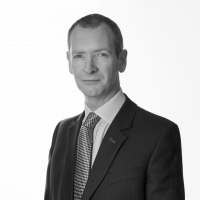 Harry Stokes
Commercial Finance Director, SEGRO
Harry qualified as an accountant with PwC in 2001, and was an equities research analyst covering European real estate companies at Citibank, Evolution Securities and UBS before joining SEGRO in 2013 as Head of Investor Relations. Harry is now Commercial Finance Director at SEGRO, with oversight of equity and debt capital markets and management reporting and financial planning. He is also co-chair of the Responsible SEGRO Driving Group which oversees the delivery of SEGRO's corporate responsibility strategy.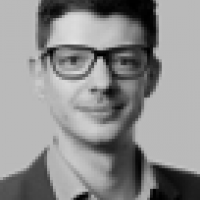 David Hart
Director - ESG and Non-Financial Assurance, PwC
David is a Director within PwC's ESG and sustainability assurance group, leading engagements with a number of listed and large private clients across the financial services sector including Real Estate.
Throughout the last year, David has worked with a number of listed issuers as they have drafted their TCFD disclosures. He has supported a number of PwC's financial audit teams in reviewing and challenging these, and in considering the wider impact of climate change and ESG on financial reporting. David also leads a number of PwC's assurance engagements over non-financial subject matter, including KPIs around climate change, diversity and social impacts.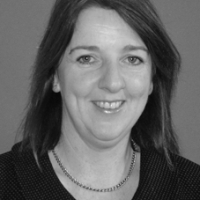 Margaret Lord
Head of Investor Relations, Jefferies
Margaret is Head of Investor Relations at Jefferies, a leading full-service global investment bank. Margaret joined Jefferies in 2012 and provides Investor Relation services to Jefferies' UK Investment Banking clients, including, IR calendar planning, investor targeting analysis, roadshow management and gathering investor feedback. Previously Margaret was Head of Investor Relations at RBS Hoare Govett which she joined in 2008 from Landsbanki. Margaret graduated from Brunel University with a BSc in Business Studies.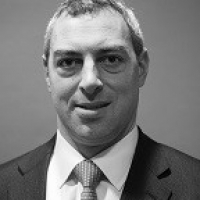 Tony White
Managing Director, Jefferies
Tony is a Managing Director in the UK Corporate Broking and Investment Banking team at Jefferies, a leading full service global investment bank. He has more than 20 years of experience providing regulatory and corporate finance advice to UK companies. Tony has worked with a broad range of clients across many sectors, with a particular focus on TMT, Energy & Natural Resources, Industrials and Financial Institutions and his transaction experience encompasses IPOs, follow on equity and equity linked offerings, restructuring and mergers & acquisitions. Prior to joining Jefferies, Tony was with Merrill Lynch and subsequently Bank of America Merrill Lynch.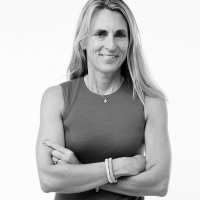 Sallie Pilot
Director - Insight & Engagement, Black Sun, IR Society Board Member and Chair of the Best Practice Committee
Chair of the Best Practice Committee
With over 20 years experience in corporate communications, Sallie is responsible for setting the strategic integrity of Black Sun's Insights and external engagement. Active in industry dialogue, regularly engaging with government, regulators and professional bodies to drive the debate in better communications and corporate reporting, she is member of the Financial Reporting Council's Financial Reporting Lab Steering Committee, a board member of the Investor Relations Society as well as the Chair of the Best Practice Committee, and a member of the Communications Group at Accounting for Sustainability.
Sallie is committed to ongoing research on enhanced disclosure and transparency and engagement with wider stakeholders and monitors the FTSE 100 and other global comparators in the pursuit of best practice communications. Sallie has also provided strategic corporate communications consultancy for a range of UK and international clients such as: Coca-Cola Hellenic, DBS, HSBC, Kingfisher, Rio Tinto, Tullow Oil and United Overseas Bank.
Robert Blackwood
Membership Director, IR Society
bio to follow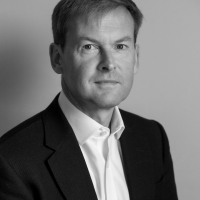 James Gilpin
James has been a financial trainer for over 10 years with extensive investment banking and financial training experience. He provides training to graduates and banking professionals in the areas of accounting, corporate finance, capital markets, derivatives, valuation, M&A and financial modelling
After graduating from Cambridge University, James began his career with Arthur Andersen. He later joined HSBC Investment Bank and worked in the Corporate Finance and Advisory Division, assisting in origination and execution of mergers and acquisitions (M&A) and corporate finance transactions. Following HSBC, James joined Merill Lynch International. Here he worked in the Investment Banking Division on such matters as takeovers, equity and debt issues, capital structure analysis and corporate risk management.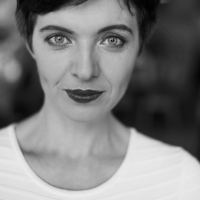 Aneta McCoy
Aneta is responsible for State Street Global Advisors' proxy voting activities, engagement with investee companies and analysis of corporate governance, strategic and sustainability-related issues in the EMEA region. She is also in charge of the annual voting guideline review process at State Street.
Aneta has nearly 16 years of experience in corporate governance and wider ESG, having led a team of ESG research analysts at Institutional Shareholder Services, Inc. (ISS), the world's largest proxy advisory firm. While at ISS, Aneta also led the firm's annual voting policy review process.
Aneta holds a Master's in International Relations and a Master's in Applied Linguistics, both from Warsaw University.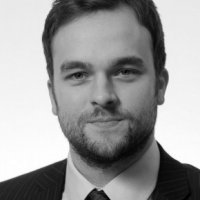 Marcus Wright
Senior Economist - RBS
Marcus Wright is a senior economist at RBS where he analyses economic dynamics to inform the Bank's strategy. He heads up the forecasting and stress-testing scenarios team and has over 15 years professional experience as an economist. He has previously worked for an investment trust and an economic development consultancy. His particular areas of interest are the UK economy, monetary policy, China and global financial developments. He has a first class degree in economic science from the University of Aberdeen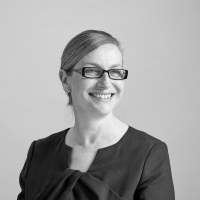 Jennifer Ramsey
Senior Investor Relations Manager - Imperial Brands plc
Jennifer joined Imperial Brands in April 2021 and serves as Senior Investor Relations Manager of Imperial Brands plc. Prior to joining Imperial, she worked as Head of Investor Relations at Rolls-Royce plc and Senior plc. She has twenty years' experience as a fund manager directing investments for both institutional and private clients in both the UK and the US. She is a CFA Charterholder, has an MBA from London Business School and is a Chartered Civil Engineer. She studied Civil Engineering at Imperial College, London and has an MSC in Soil Mechanics and Engineering Seismology from the same institution. She is a trustee and chair of the Audit & Risk Sub-Committee at the Cyclopark Trust in Kent, Europe's largest cycling facility.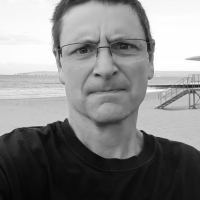 Stephen Hanks
Markets Policy, The FCA
Stephen has worked for various UK public authorities over the last 30 years, focusing on financial services since 2002. Currently he is a member of the Trading and Wholesale Conduct Policy Team at the FCA working on issues related to the UK MiFID framework.
Gareth Hayward
Director of Private Clients, Charles Stanley & Co
Gareth Hayward is a Director of Private Clients at Charles Stanley & Co. Ltd, one of the UK's foremost wealth managers. He joined Charles Stanley in 1999 after a career spanning 18 years in corporate broking and corporate finance. He has a law degree from Cambridge University, is a Fellow of the Chartered Securities Institute and sits on the Finance and Resources Board of the Royal Society of Chemistry. He sings with the Fairhaven Singers in Cambridge, having once been Head Chorister at Christ Church Cathedral in Oxford, where he met both WH Auden and Sir William Walton.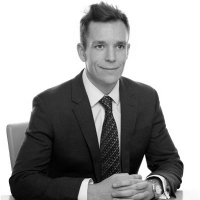 Andrew Downey
Investor Relations Director, Phoenix Group
Andrew joined Phoenix Group as Investor Relations Director in January 2021 and leads the Investor Relations function for the Group. Prior to that Andrew was Head of Investor Relations at Virgin Money UK for three years and prior to that, had spent the early part of his career at Lloyds Banking Group and Bank of America Merrill Lynch gaining senior experience across a broad spectrum of finance including investor relations, treasury, financial planning and analysis, product control and financial reporting.
Andrew holds an MSc in Finance from London Business School, is a qualified accountant through the Chartered Institute of Management Accountants and holds the AMCT designation from the Association of Corporate Treasurers.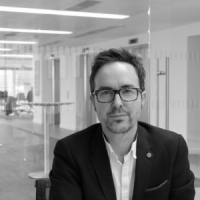 Kenneth Lee
Associate Professorial Lecturer at the London School of Economics
Kenneth is an Associate Professorial Lecturer at the London School of Economics where he lectures on financial analysis and equity valuation.
Before academia Kenneth was a Managing Director & Head of European Equity Research at Barclays Capital, where he worked for 8 years before leaving in August 2017 to take up a number of academic positions. Prior to this he was also a Managing Director and a ranked accounting and valuation analyst at Citi Investment Research in London. During this time Kenneth published extensively on accounting and valuation topics for investors and was ranked in the top 3 in the Institutional Investor Survey over more than a continuous 10-year period.
He holds a doctorate from Aston Business School, a Fellow of the Institute of Chartered Accountants, a member of the Institute of Taxation and a CFA Charterholder. He is the co-author of Financial Statement Analysis under IFRS (2018, 6th Ed.) and Company Valuation under IFRS (2020, 3rd ed.).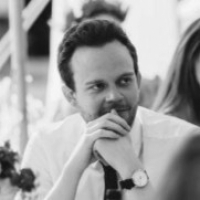 Ben Craig
Senior Director, FTI Consulting
Ben Craig is a Senior Director at FTI Consulting. He is a member of the Digital and Insights team and seated in FTI's Strategic Communications segment and is based in London. Mr Craig has ten years of communications, digital strategy, and digital investor relations experience and provides expert consultancy to large businesses, NGOs, and individuals whose issues and objectives intersect communications and digital strategy.
He joined FTI from the UK's largest digital campaigning group 38 Degrees, where he ran blended advocacy campaigns on the major issues of the day using sophisticated digital techniques. Prior to this he was a member of Fleishman Hillard's Corporate and Public Affairs team working with a variety of clients including the BBC, Apple and Nestle on their internal and external communications strategies. At the forefront of FTI's digital investor relations work, he has recently spearheaded a piece of research that 'decodes' the new retail investor, profiling who these new investors are, how they behave and their preferences.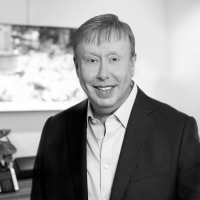 Patrick Mitchell
Managing Partner, Investor Update
Patrick is an industry leader and innovator with over 30 years of industry experience and has been specialising in shareholder intelligence since 1989. He is a pioneer in the business, co-founding Capital Precision in 2005 and serving as a founding partner at Ilios Europe prior.
Additionally, Patrick led the share register and European share identification teams at Thomson Reuters. He is considered a world expert in shareholder analysis, investor targeting and market surveillance, with experience in both financial calendar IR programs and on corporate transactions such as IPOs, M&A deals, and Depositary Receipt program activity. Patrick is also a well-regarded corporate mentor.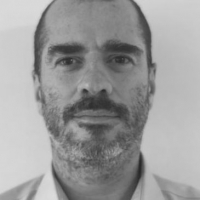 Daniel Gavaria
Head of Corporate Access, Morgan Stanley
Daniel has led the North America Corporate Access efforts for Morgan Stanley since October 2015. The team is currently ranked #2 by II and has consistently been top 3 for nearly a decade. Daniel joined Corporate Access in January 2012 to run TMT Corporate Access where he helped position the flagship San Francisco TMT conference as the premier global TMT investor event. Prior to Corporate Access, Daniel spent seven years in Equity Research as a Vice President on the US Telecom Services Research team. Before joining Morgan Stanley, Daniel worked in investment banking at ABN AMRO and Deutsche Bank. He holds a Masters Degree in International Affairs from Columbia University.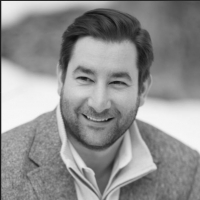 Mark Pellegrino
CEO, CorpAxe
Mark Pellegrino is the Chief Executive Officer of CorpAxe, the industry leader in corporate access and resource management solutions for the investment community. He is responsible for the strategic vision of CorpAxe as well as the day-to-day operations of the company.
Prior to CorpAxe, Mark served as the Head of Market Solutions at Balyasny Asset Management where he oversaw broker relations, the firm's corporate relationships, and its response to MiFID II. He integrated the sourcing of broker content, corporate access, and alternative data into one team to help the firm source, value, and pay for content critical to the investment teams. Prior to Balyasny, Mark spent over 10 years in corporate access, most recently as Head of Corporate Access at UBS Securities, where he built extensive relationships within the corporate investor relations community, and at Deutsche Bank prior to that.
Mark currently lives in New York where CorpAxe is headquartered and is a graduate of Princeton University.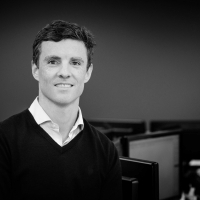 John Teahan
Portfolio Manager, RWC Partners
John is a partner and portfolio manager with RWC Partners, managing equity funds with a 'value' investment style. He leads on sustainability issues and engagement with portfolio companies for the Equity Income & Value Team. Previously he worked at Schroders where he co-managed a number of UK, global and European equity income funds. He started his career in 2000 with Bank of Ireland Asset Management. He is a CFA Charterholder and a graduate of Trinity College Dublin.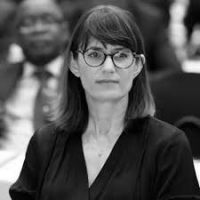 Siobhan Cleary
Senior Specialist, UN Sustainable Stock Exchanges Initiative
Siobhan is currently working as a senior specialist with the UN Sustainable Stock Exchanges initiative, focused on topics of climate change and gender equality. Prior to joining the SSE, Siobhan served as a member of the Informal Technical Expert Group of the Task Force on Nature-related Financial Disclosures, and acted as technical editor for a book on "ESG Investing for Dummies".
Previously, Siobhan was Director of Capital Markets Engagement for the Global Reporting Initiative, and Head of Research and Public Policy at the World Federation of Exchanges (WFE). During her time at the WFE she was responsible for promoting sustainability among the member exchanges and leading research on the role of stock exchanges in promoting sustainable development, in collaboration with UNCTAD. Siobhan is also a non-executive director on the Board of the Johannesburg Stock Exchange (JSE), a position she has held since early 2020.
Siobhan has an LLB and an MBA from the University of Cape Town, an MA in International Relations and Economics from the Johns Hopkins University SAIS and an MSc in Climate Change from King's College, London. She is also a Yale World Fellow of 2011.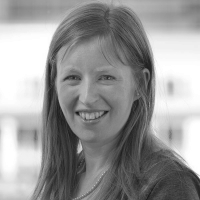 Charlotte Ayres
Investor Relations Coordinator, Serco Group
Charlotte is responsible for running the investor targeting, corporate access and roadshows programmes at Serco. Prior to joining Serco, Charlotte was a senior member of the Investor Relations Team at JP Morgan where she worked for over 8 years, advising FTSE 100 and FTSE 250 corporates across a range of sectors. She holds a degree in Modern Languages from the University of Durham.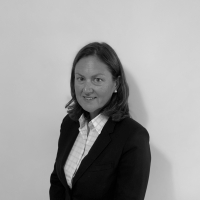 Edel O'Reilly
Head of Investor Relations, Goodbody
Edel currently focuses on investor targeting, road show mapping, fund manager and corporate client access and holds a Bachelor of Business Studies from Trinity College Dublin (Finance). Edel has previously worked at ABN Amro Corporate Finance, Friends First Asset Management, IDA Ireland (Boston office), IBRC (FIG). Recent placings for Applegreen, Cairn Homes, First Derivatives and Yew Grove REIT. Also a Qualified Financial Adviser.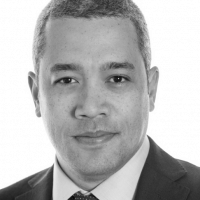 Jason Black
COO, EMEA, Orient Capital
Jason joined Orient Capital in August 2009 initially taking on the role of Head of Operations responsible for all aspects of shareholder analysis and research across the London business. Prior to joining Orient Capital, Jason was Operations Manager at Capita IR Services for two years after having worked at CapitalBridge as a Market Intelligence Analyst responsible for European Shareholder Identification. Jason began working in the share register analysis industry in 1999 joining Georgeson Shareholder Analytics (Citywatch) as a Research Analyst. He spent 6 years at the company and held several analytical and managerial positions gaining valuable experience in UK, European and North American research and analysis. Jason has a French and Management degree from King's College London.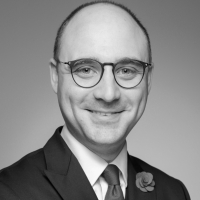 Hendrik Schmidt
Senior Research Analyst for Responsible Investment, DWS Investment GmbH
Hendrik Schmidt is Senior Research Analyst in the Corporate Governance Center of DWS and since 2016 is responsible for the regions: Germany, Austria, Switzerland and the UK.
In November 2020, Hendrik Schmidt was named recipient of the Modern Governance 100 in acknowledgement for his work and contributions to drive good governance.
He publishes regularly on corporate governance topics and is co-author of the "DVFA Scorecard for Corporate Governance", "DVFA Stewardship Guidelines" and the "Guidelines for a sustainable executive remuneration". Mr Schmidt is co-editor and co-author of the book "Corporate Governance in Germany" published in summer 2020.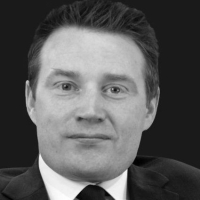 John Gilmore
Portfolio Manager/Analyst, Martin Currie
John joined Martin Currie in 2019 as Portfolio Manager/Analyst for our Global Equity Income strategy. Since 2020, his role has been dedicated to supporting the business with our capability and leadership position in Stewardship & ESG.
Prior to Martin Currie, John previously worked for Newton Investment Management as an investment analyst and portfolio manager in its Global Equity team, which included helping develop and implement its sustainable investment and enhanced ESG integration process for a new suite of sustainable funds. Prior to Newton he was at Kames Capital as an investment manager with responsibility for North American equities. He started his career in 2004 at Alliance Trust as an investment analyst. John has an MA (Hons) in International Relations from St Andrews University. He is a CFA® charterholder.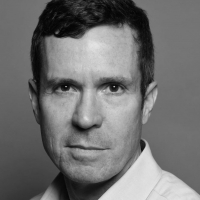 Neil Stewart
Director of Corporate Outreach, The Value Reporting Foundation
Neil Stewart is the Value Reporting Foundation's New York-based Director of Corporate Outreach, advancing awareness of the SASB Standards and the International Integrated Reporting Framework and helping companies world-wide with implementation. Neil brings more than 25 years of experience in and around investor relations and corporate governance. Previously at Citigroup as VP IR Advisory on the ADR team, helping non-US issuers develop IR and ESG strategies, Neil is a board member of NIRI NY, the New York chapter of the National Investor Relations Institute.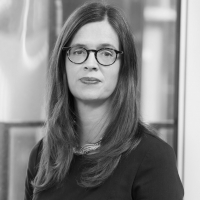 Maria Larsson Ortino
Global ESG Manager, L&G
Maria is responsible for LGIM's global engagement and voting activities within the Investment Stewardship team, covering in particular the pharma, biotech, medtech, health services, tobacco and chemicals sectors. She leads the Team's health theme and is member of the 2021 Expert Committee for the AMR Benchmark. Maria joined LGIM in 2019 from Newton Investment Management where she was a Consultant Responsible Investment Analyst. Prior to that, she took a career break, headed up the research team at a start-up corporate governance data company, served as a corporate governance analyst within State Street Global Advisors' governance team and as an analyst within the IVIS team, Investment Association. She started her corporate governance career at PIRC, a proxy advisor, in 2007. Maria graduated from Queen Mary College, University of London with an LLB (hons), and has a Master's Degree from the Graduate Institute of International Studies, University of Geneva, Switzerland.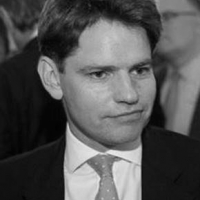 James Upton
Head of ESG, BHP Group
James Upton is currently Head of ESG EMEA at BHP which he joined in early 2012. Externally his role is to engage with investors, data providers and other stakeholders on Environmental, Social and Governance issues. He also leads ESG work related to lenders and debt investors (with Treasury) and customers (with Commercial).
He joined from the Association of British Insurers where he spent seven years engaging with Boards and senior executives at UK listed companies. He was Head of the IVIS governance research team, before becoming Head of Corporate Governance. Prior to that he worked for listed companies in the publishing, and business services sectors. He is an Affiliate of the Chartered Governance Institute and holds a Masters in Latin and Philosophy from the University of St Andrews.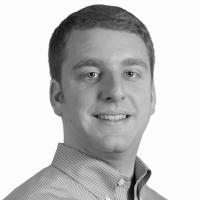 Daniele Vitale
Head of Governance, Georgeson
Daniele joined Georgeson in 2010 and specialises in corporate governance and executive remuneration analysis. Daniele has over fifteen years of experience advising institutional investors and corporations on corporate governance, executive remuneration and proxy voting issues.
Previously he worked as Senior Researcher at PIRC Ltd, a London-based proxy advisory firm, and at Institutional Shareholder Services (ISS) and Deminor in Brussels. Daniele is Italian and is fluent in English, Italian, French and German.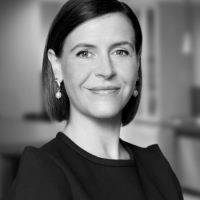 Claire Lavery
Claire Lavery, Executive Director, Europe & Asia - Rivel Research Group
Claire leads Rivel's business in the UK, Europe and Asia, responsible for growth and profitability in these regions. Being Rivel's first recruit outside the US, Claire extended Rivel's reputation across the Atlantic establishing our position as the leading 'global' provider of perception research. With her experienced team, she continues to increase our loyal client base across two continents. She is a consultant on client projects, providing in depth strategic analysis and presents insights and recommendations to senior management teams and Boards of Directors. Her experience spans a cross section of companies of varying market caps, industries and geographies. She is also a regular guest speaker at investor relations events across Europe, sharing insights on buy-side expectations and IR best practices.
Prior to joining Rivel, she was the International Sales Director at a leading investor relations publication, but before stepping into the world of investor relations, Claire spent 10 years in the legal market working closely with world-leading global law firms and the general counsel of the FTSE 100.
Claire sits on the Society's Best Practice Committee and Conference Committee.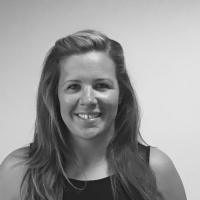 Claire Mogford
Head of Investor Relations, SEGRO
Chair of the Events Committee
Claire joined SEGRO as Head of Investor Relations in October 2018. Prior to this she spent 10 years working in Corporate Access Origination roles at first Goldman Sachs and then Exane BNP Paribas with a focus on Banks, Insurance and Real Estate. She started her career on the Equity Graduate scheme at Goldman Sachs and has a BSc in International Business from the University of Warwick.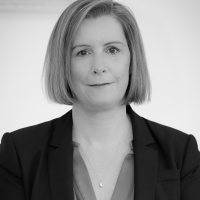 Siobhán Andrews
Head of Corporate Affairs, Spectris
Siobhán is Head of Corporate Affairs at Spectris, a FTSE 250 industrials company, which she joined in 2016. Prior to that, Siobhán was IR Manager and then Deputy Head of IR at BG Group, a FTSE 100 oil and gas company. Before that, Siobhán was a sell-side analyst covering the utilities sector at UBS and also worked on the buy-side at a UK institutional investor. She graduated from City University with a BSc in Economics.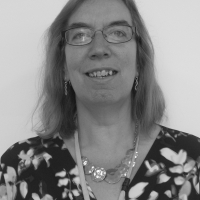 Maureen Beresford
Head of Corporate Governance, FRC
Maureen was a civil servant for over 20 years, mostly within the different guises of the Department for Business Enterprise and Industrial Strategy (BEIS), her last position being Head of Company Law and Reporting. As part of that role she was responsible for a team who informed company law policy and supported Ministers on a number of legislative changes.
In 2017 Maureen moved on secondment to the Financial Reporting Council, working on the review of the UK Corporate Governance Code and then the introduction of the Wates Principles for Large Private Companies. In 2020 Maureen was appointed Head of Corporate Governance at the FRC.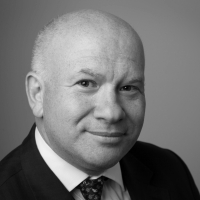 David Styles
Director, Corporate Governance, FRC
David started as Director, Corporate Governance the FRC in May 2014. He was previously a civil servant in BEIS for nearly 30 years and held a number of posts dealing with a range of business sectors and policy issues. From 2001 - 2011 David was Assistant Director in the Corporate Law and Governance Directorate with policy responsibility for directors' remuneration, shareholders' rights and corporate governance, including European and international negotiations on these issues.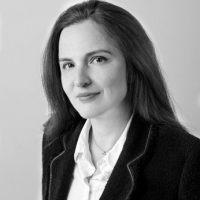 Katya Gorbatiouk
Head of Funds, Primary Capital Markets and Sustainable Finance Committee - London Stock Exchange
Katya has over 20 years of experience in international capital markets.
Katya served on the judging panel for the IR Society 2021 Best Practice Awards in ESG Communications. Her article on the evolution of corporate communications was published in the 2021/22 issue of the IR Society Journal Informed.
Katya has recently chaired the Board Effectiveness & Stakeholder Governance working group at the Institute of Directors' Centre for Corporate Governance. She co-authored an IoD publication on best practices of enacting a stakeholder-centric approach by corporate boards and led the creation of the Centre's content related to board effectiveness.
Her early career includes 14 years in investment banking at Merrill Lynch, Credit Suisse and Barclays, in New York and London.
Katya has been a long-standing board member of organisations with high social impact, such as the the Global Leaders Program (Washington DC), London Music Fund and London Symphony Orchestra.
Lara Darby
Senior Yoga Teacher & Wellbeing Advisor
Lara Darby is a Senior Yoga Teacher and Wellbeing Advisor. After several years in corporate roles, she turned to a more holistic lifestyle to help combat stress and find more balance. Over the last 15 years she has developed her skill set to help others find that balance as well, from trainings in meditation, yoga, stress management & anatomy studies.

Lara owns a local yoga studio near Bromsgrove, Worcestershire. She also runs teacher trainings, online lessons, luxury UK retreats and wellbeing workshops both in person and online. Her passion is to empower others to take steps towards finding a more happy, meaningful & balanced life.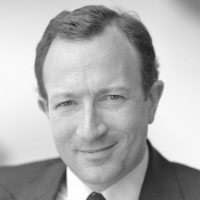 Jonathan Atack MBE
Investor Relations
Jonathan Atack is an experienced and successful Investor Relations professional. In his 30 year career in finance he has led the Investor Relations functions in six major international groups, based in the UK, Luxembourg and The Netherlands, encompassing sectors as diverse as financial services, hospitality, telecommunications and chemicals. Recent consulting assignments have included M&A, shareholder activism, Governance and strategic messaging.
Having learnt the IR business at Bass PLC, he has gone on to establish new functions and build or upgrade teams at Royal Bank of Scotland, easyJet, ING Group NV, AkzoNobel NV and SES SA.
Complementing his IR experience is several years in investment banking, time as the CFO, CRO and member of the investment committee at one of the worlds' largest investment management groups, and direct experience of debt capital markets as group treasurer of a global chemicals conglomerate.
Jonathan has a degree in Engineering from Oxford University and an MBA from the Guildhall University, London.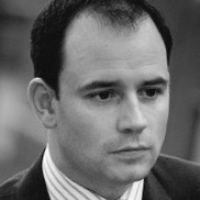 Alasdair Truett
Founder FORTISAT
Prior to founding FORTISAT in 2017, Alasdair served in The British Army for twenty years. In this time he was involved in developing and delivering in operational security policy, intelligence gathering and operational execution from the tactical to political levels in the UK and elsewhere. He has expertise and experience in small and large scale wars, strategic crisis management and overseas intervention, counter insurgency, counter foreign state influence and domestic and overseas counter terrorism. Alasdair has served all over the world, most notably in Central and Eastern Europe, Central Asia, the Levant and the Middle East.
Upon leaving the Army, Alasdair founded FORTISAT which specialises in intelligence and influence targeting for strategic capital markets advice. The company identifies, structures and interprets quantitative and qualitative data for leading insights and actionable plans. Specifically, FORTISAT targets relevant information, maps stakeholders, illuminates spheres and persons of influence amongst stakeholders, and develops ways to exert influence in contested situations.
Alasdair has a Masters Degree in Conflict Studies from Kings College London.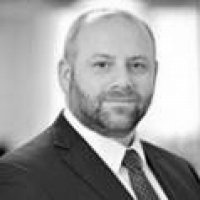 Jai Baker
Head of Industry, Link Asset Services
As Head of Industry at Link, Jai works closely with market peers, issuer clients, central government and other stakeholders across the financial services landscape. He is an active member and a Fellow of the Governance Institute (formerly the ICSA) and sits on multiple ICSA and industry-wide forums in both the UK and Ireland. Jai is the immediate former chair of the ICSA Registrars' Group and an industry-recognised expert in the post-trade environment.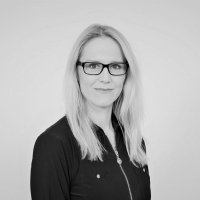 Eva Hatfield
Investor Relations Executive, Ninety One
Eva works in the Investor Relations team of newly listed Ninety One. She was instrumental in setting up the Investor Relations function following the Ninety One demerger from Investec and the subsequent listing on LSE and JSE.
Eva has nearly 15 years' experience in financial services, covering Corporate Finance, capital raising, restructuring and M&A advisory, as well as working at the UKLA. Prior to her current role, she was Investor Relations Manager at Close Brothers Group, the FTSE 250 Bank. Eva has a BSc in Finance and Investment Banking from Reading University and is a Qualified Accountant.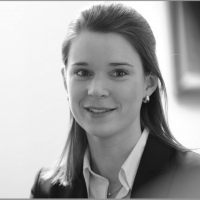 Rachel Reutter
Senior Fund Manager, J O Hambro Capital Management Limited
Rachel co-manages the JOHCM UK Opportunities Fund alongside Michael Ulrich. Rachel has been working on the UK Opportunities strategy since she joined JOCHM in 2012. Prior to joining, Rachel worked for Goldman Sachs where she was a Lead Senior Analyst in the Global Investment Research Division. Before that she worked as an Analyst at Stifel and in Global Banking and Markets at RBS. Rachel golds and MA in Geography from The University of Oxford and is a CFA Charterholder.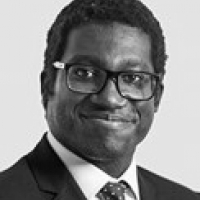 Robert Walker
Global Co-Head of Asset Stewardship within State Street Global Advisors (SSGA)
Robert and his colleagues on the Asset Stewardship Team are responsible for developing and implementing SSGA's global proxy voting policies and guidelines across all investment strategies, and managing SSGA's proxy voting activities and issuer engagement on environmental, social and governance (ESG) issues.
Prior to joining SSGA in 2017, Robert was a Director for Social and Governance research at HSBC Bank plc where he lead coverage on ESG issues.
Previous financial service roles also include head of Governance research for equity broker Kepler Cheuvreux, and Stewardship Services Manager Europe for GO Investment Partners. During his career, Robert has been ranked in the Extel survey, ranking #1 in 2017, 2015, 2014 & 2013 for governance equity research. Robert holds a BA (Hons) degree in History & Politics from Queen Mary University of London.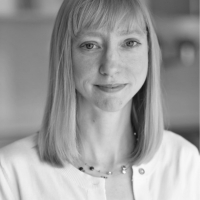 Sharon Bell
MD, Senior European Portfolio Strategist, Goldman Sachs
Sharon is a senior strategist on the European Portfolio Strategy team, which is responsible for STOXX Europe and FTSE 100 forecasts and thematic investment recommendations for the European equity market. Previously, she served as co-head of the EMEA Global Investment Research Women's Network.
Sharon joined Goldman Sachs as an associate in 2002 and was named managing director in 2015. Prior to joining the firm, Sharon was an equity strategist at HSBC. Sharon earned a BSc in Economics from the University of Bath in 1996. She is a CFA charterholder.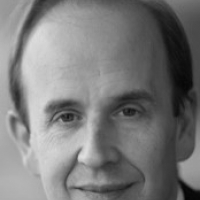 Peregrine Riviere
Group Investor Relations Director, WPP
Peregrine is Group Investor Relations Director at WPP. He has run award-winning investor relations programmes for companies ranging from £500m to £80bn in value over the last 18 years. After graduating with a degree in Classics from Oxford University, he qualified as a Chartered Accountant with Coopers & Lybrand and then spent six years in the City, firstly in mid-cap M&A advisory at Close Brothers and then as an equity analyst at Morgan Stanley, before moving into IR. He is a Fellow and former Chair of the IR Society.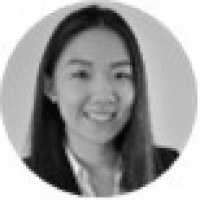 Qian Chen
Executive Director, Perception Analytics, IHS Markit
Qian is a lead consultant on perception studies for mid and large cap companies, using insights from market sentiment to help drive C-suite and Board-level decisions and manages teams based in London and Cape Town. Over the last decade on the team, Qian led the development of the Perception Benchmark Database as well as the ESG Advisory offering. She is a thought leader in sentiment analysis and has presented findings from her research for global conferences and boards of directors of corporate clients. In collaboraion with energy experts Dan Yergin and Carlos Pascual,Qian conducted a landmark study on 'Investor Perspectives of Energy Transition and Climate Change' in 2019, finsings of which were published by CNBC.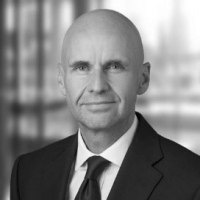 Ken Wattret
Chief European Economist, IHS Markit
Ken has worked as an economist in the financial markets since the early 1990s, engaging with a broad spectrum of global clients, including corporates, banks and portfolio managers. He joined IHS Markit in 2018, having previously worked as Chief Eurozone Economist at BNP Paribas. A specialist in European economic and policy issues, Ken is frequently quoted in the financial media.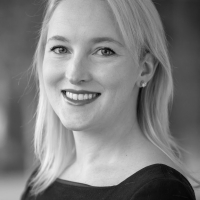 Evelyne Bull
VP Director of Investor Relations, Experian
Evelyne joined the Experian Investor Relations team as VP Director in September 2019 and has lead on transforming their ESG communication. Prior to Experian she spent 7 years in the BT IR team, which was voted No.1 in England in Extel for four years running. She began her career working in a number of finance roles across BT. Evelyne read Human Sciences at the University of Oxford, is a member of CIMA, and holds a Certificate in Investor Relations.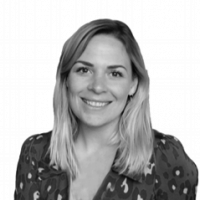 Alison Lygo
Director of Investor Relations & Treasury, ASOS
Bio to follow.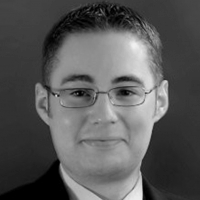 Matt Johnson
Investor Relations Director, Vodafone
Matt is Group Investor Relations Director at Vodafone, where he started in February 2020. Prior to this, he was Director of Strategy, Investor Relations & Communications at Whitbread PLC for 3 years. During this time Matt led the redevelopment of the investor relations program and the repositioning of Whitbread as a focused international hotel company, including the sale of Costa to The Coca Cola Company. Prior to Whitbread, Matt spent four years as the Corporate Finance Director at Travis Perkins PLC, responsible for investor relations, M&A and capital allocation. Matt began his career with KPMG in Corporate Finance where he worked for eight years and advised on over 100 transactions across Europe, Asia and Australia. Matt also worked for Wesfarmers Limited in Australia in the corporate strategy team for three years. Matt holds the ACCA and CFA qualifications and completed an MBA at Manchester Business School.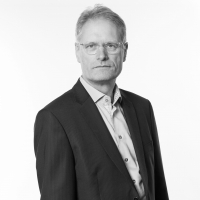 Paul Venables
CFO, Hays
A Chartered Accountant and also USA qualified, Paul started his career at Deloitte & Touche where he was a Senior manager in its USA practice. This was followed by a 13 year career at Exel plc where he held a number of senior finance and operational roles including Deputy Group Finance Director and was a member of the executive board of Exel plc and Chairman of their Acquisitions and Project Review Board. Paul was appointed Group Finance Director of Hays plc in 2006 and has helped transform the business into the preeminent global specialist recruitment business with operations in 33 countries.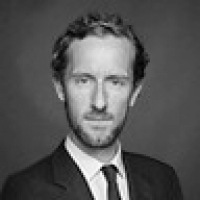 Mitchell Todd
Portfolio Manager, T. Rowe Price
Mitchell Todd is a portfolio manager in the Equity Division. He is a vice president of T. Rowe Price Group, Inc., T. Rowe Price International Ltd, and T. Rowe Price International Funds, Inc. Mitchell's investment experience began in 2000, and he has been with T. Rowe Price since 2007, beginning in the Equity Division. Prior to this, Mitchell was employed by F&C Asset Management as an analyst. Mitchell earned an M.A., with honours, in accountancy from the University of Aberdeen. He is a member of the Institute of Chartered Accountants of Scotland.
Sue Noffke
Head of UK Equities, Schroders
Bio and photo to follow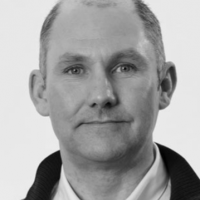 Andrew Carter
Investor Relations Director, Rotork
Andrew joined Rotork as Investor Relations Director in February 2019. Andrew's responsibilities include communicating the progress of the Rotork Growth Acceleration Programme to investors and analysts. The programme commits Rotork to delivering mid to high single digit revenue growth and mid 20s adjusted operating margins over time. Previously Andrew worked as a senior advisor at the Department of Business ("BEIS") and before that as a sell-side research analyst focused on the industrial goods & services sector, most recently at Royal Bank of Canada and before that at Deutsche Bank.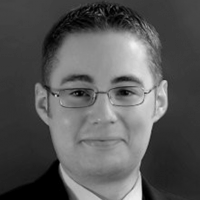 Matt Johnson
Group Investor Relations Director, Vodafone
Matt is Group Investor Relations Director at Vodafone, where he started in February 2020. Prior to this, he was Director of Strategy, Investor Relations & Communications at Whitbread PLC for 3 years. During this time Matt led the redevelopment of the investor relations program and the repositioning of Whitbread as a focused international hotel company, including the sale of Costa to The Coca Cola Company. Prior to Whitbread, Matt spent four years as the Corporate Finance Director at Travis Perkins PLC, responsible for investor relations, M&A and capital allocation. Matt began his career with KPMG in Corporate Finance where he worked for eight years and advised on over 100 transactions across Europe, Asia and Australia. Matt also worked for Wesfarmers Limited in Australia in the corporate strategy team for three years. Matt holds the ACCA and CFA qualifications and completed an MBA at Manchester Business School.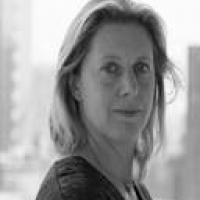 Alice Squires
Managing Director - co-head Shareholder Engagement and Investor Advisory, Rothschild & Co
Alice has over 25 years' experience advising companies and engaging with investors. She heads up Rothschild & Co's Investor Advisory team which is focused on all aspects of investor engagement including activism, defense, governance and remuneration, transaction support for M&A situations, perception studies, equity messaging, ongoing equity marketing and shareholder targeting.
In the last 3 years, she has advised on some of the most high profile public and private UK listed activism situations. She has successfully helped Companies to prepare for and respond to challenges alongside sector bankers, providing integrated unconflicted support in an increasingly challenging environment.
Alice was previously number one ranked Head of UK and European Mid Cap Sales at Deutsche Bank and started her career in corporate broking at NatWest Markets/BT Alex Brown. She joined Scott Harris, an independent equity marketing boutique in 2013, which was acquired by Rothschild & Co, 4 years ago to create the Investor Advisory business. She is also a Trustee for the NMR Pension Fund.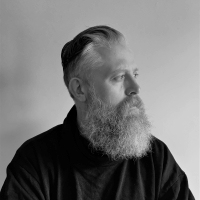 Simon Gittings
Creative Director, Investis Digital
As Creative Director, Simon leads clients and our in-house teams through the creative process balancing business aspirations and resources to crafting brand experiences that drive audience behaviours and positive outcomes. He's worked with many companies during periods of change and disruption helping them to communicate with clarity during uncertain times. Simon believes that data and insight are key to not just delivering business success but are fundamental to creating engaging digital experiences. In building meaningful connections with corporate audiences, he aspires to not just meet the needs and expectations of audiences but create moments of delight. He works across the full spectrum of Investis engagements from corporate and B2B websites to employer branding and recruitment campaigns and has helped clients win a variety of industry awards. Simon has worked with a broad range of FTSE 100 and international clients including Anglo American, ASOS, BP, British Land, Estee Lauder Companies, Lowes, Puma, Prudential, Symrise and Rolls-Royce. Before joining Investis in 2006 Simon spent 6 years as a digital consultant for a boutique web development agency working on cutting-edge web solutions for BP and Microsoft.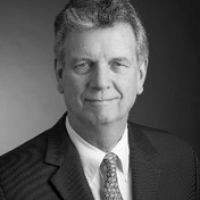 Bill Jenks
Director, Makinson Cowell (US) Ltd
Bill is head of the US office of KPMG Makinson Cowell, a global investor relations consultancy that was acquired by KPMG's UK member firm in 2013. He has over 25 years' experience advising US, European and Asian clients on their relations with institutional fund managers and their positioning in the global capital markets. He presents regularly to company CEOs, CFOs, and boards of directors the results of research on how the capital markets view the company's strategy, finances, operations, capital allocation, disclosure and quality of management.
Bill has led the firm's advisory on investor activism since 2004. In addition to advising clients during activist engagements, he has been a featured speaker on activism trends at numerous forums of corporates, IR societies and independent directors.
Bill was founder and President of the New York-based international investor relations advisory business Broadgate Consultants in 1987 that in 2001 merged with Makinson Cowell. Previously, he had 13 years' experience on the corporate side with International Paper in a variety of assignments in M&A, strategic planning, and international line management. Bill received a Master of Business Administration in finance from New York University.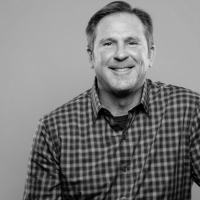 John Nunziati
Investor Relations Partner, Q4 Inc.
John Nunziati is an Investor Relations Partner at Q4. He has spent much of his career in Investor Relations and also has broad financial and operational experience at a number of Silicon Valley technology firms. Most recently, he managed Corporate Relationships at IEX, the Investors Exchange. He is active in NIRI and currently serves on the board of directors for the Virtual chapter as President-Elect.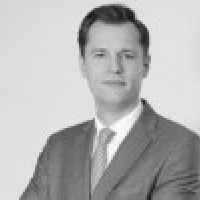 James Arnold
Head of IR, Mediclinic
James Arnold has 14 years' experience working as in-house investor relations across an array of FTSE sectors – healthcare, oil and gas and telecommunications. For the past 4 years he's been Head of Investor Relations at Mediclinic International, the FTSE250 primary listed private healthcare services group, established in South Africa in 1983 (dual listed on the JSE), with divisions in Switzerland, Southern Africa (South Africa and Namibia) and the United Arab Emirates. Prior to this, his investor relations experience comprised of 8 years at Tullow Oil and 2 years at BT Group. James is a qualified Management Accountant having spent his initial career in various finance roles across BT Group.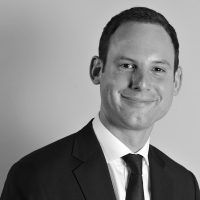 Ed Young
Head of Corporate Access, Norges Bank Investment Management
Ed Young is Head of Corporate Access at Norges Bank Investment Management. He joined NBIM in July 2017 after 10 years on the sell-side in Equity Capital Markets and Advisory roles at both Barclays and RBS. Ed has a Bachelor's Degree in Modern Languages from the University of Bristol.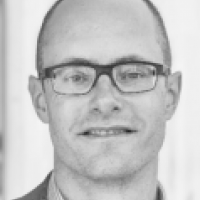 Thomas Kudsk Larsen
Head of Investor Relations, AstraZeneca
Thomas Kudsk Larsen is Head of Investor Relations (IR) at AstraZenenca since 1 October 2014. Thomas leads the IR Team consisting of currently 8 people and is responsible for investor and analyst interactions. Thomas joined AstraZeneca from Roche where he was Head of Investor Relations North America since 2005 and Vice President, Roche Holdings, Inc. based at Genentech, Inc. in South San Francisco, USA.
From 2004-2005, Thomas was Manager of Stakeholder Communications, Novozymes North America, North Carolina, USA and from 2001-2004 Manager, Investor Relations, Novozymes, a Danish industrial biotech company. From 2000-2001, Thomas was Financial analyst, Novo Nordisk Pharma, Tokyo, Japan and 1995-2000 worked in various Finance positions at Novo Nordisk, Denmark.
Thomas holds HD Finance from Copenhagen Business School and is a Danish citizen. Thomas lives in Trumpington, Cambridge, UK with a family; wife and two daughters.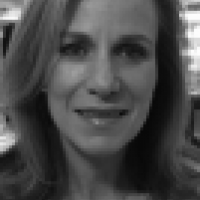 Jo Russell
SVP, Investor & Media Relations, Pearson
Jo Russell joined Pearson in 2017 as SVP, Investor & Media Relations. Jo is a graduate of Edinburgh University, where she received a BSC Honours Degree in Physics with Maths.
After graduation she spent two years in the Royal Air Force gaining experience as a pilot and competing in the Tall Ships Race. In 1997 Jo moved into Investment Banking where she spent thirteen years working as an equity and primary analyst culminating her career as one of two female Managing Directors at JPMCazenove in 2008. During this time she also ran a female mentoring group within the Bank to promote women in finance.
Jo moved into Investor Relations in 2010 starting her IR career at Mothercare before moving to Whitbread plc in 2011. Here she re-shaped the corporate communications strategy, diversified the shareholder base to a more global weighting, delivered four Capital Market Days and championed the Women in Whitbread forum to increase the diversity across the business growing to 100 members in three years.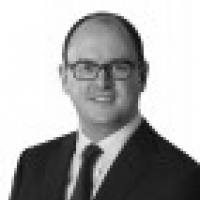 Richard Watts
Fund Manager
Richard joined the company in 2002, initially as an analyst for the UK mid- and small cap team before assuming full portfolio management of the Merian UK Mid Cap Fund in 2009. The Merian Chrysalis Investment Company Limited was listed on the London Stock Exchange in October 2018, with Richard as co-manager. He joined Merian from Orbis Investment Advisory where he spent two years as an equity analyst, before which he was a senior associate in the investment management division of PriceWaterhouseCoopers. Richard has a degree in mathematical sciences from the University of Oxford, is IIMR qualified and is a CFA charterholder.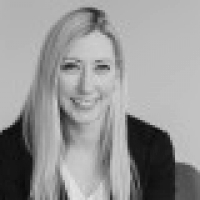 Clara Melia
Founder, Equitory
Clara founded Equitory in 2016 as a consultancy specialised in providing outsourced investor relations services. Equitory is now a large team of former senior in-house IR professionals, with a growing client base covering highly regarded UK and international companies. Prior to her consultancy work, Clara was Head of Investor Relations at ITV plc, a FTSE 100 commercial broadcaster, having previously worked in Investor Relations at Close Brothers Group plc, a FTSE 250 Financial Services Group. Clara is a Chartered Accountant and began her career at PricewaterhouseCoopers before moving into Corporate Broking for RBS Hoare Govett.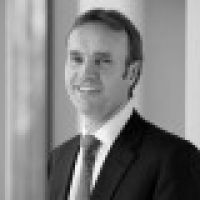 Marcus Stuttard
Head of UK Primary Markets, Head of Aim, London Stock Exchange
Marcus Stuttard is Head of AIM and has responsibility for Primary Markets in the UK across both AIM and the Main Market. He is responsible for the management and development of AIM, London Stock Exchange's international growth market for small and medium sized enterprises.
He is a regular speaker on growth and business funding issues and sits on a number of industry and policy advisory bodies and has played a leading role in key policy changes such as making AIM shares eligible for inclusion in ISAs, the abolition of stamp duty on the trading of shares admitted to Recognised Growth Markets such as AIM and the approval of AIM as the leading European SME Growth Market, a categorisation created in MiFID II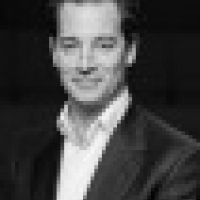 James Deal
COO, PrimaryBid
Previously at JP Morgan Cazenove where he ran the UK Midcap Equities business for 10 years before moving into UK Investment Banking to co-run the Corporate Broking team in 2016. Prior to this, James worked at Numis Securities and Dresdner Kleinwort Benson.
Tom Hinton
Head of Issuer Services, London Stock Exchange Group
Bio to follow
Caroline Dawson
IR Manager, National Grid
Caroline has worked in Investor Relations since 2012. Prior to this she held various corporate communications roles at National Grid, Balfour Beatty and Network Rail.
She is particularly interested in ways to improve global investor targeting and access, often though better use of technology.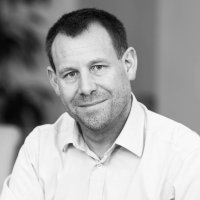 Michael Hufton
Founder & Managing Director, ingage IR
Michael founded ingage 8 years ago with the aim of providing software infrastructure to help power world-class Investor Relations.
Building on traditional IR CRM, the ingage platform helps quoted companies and other third parties manage a modern IR function; internalise a direct investor engagement & corporate access capability; adapt efficiently to new regulation such as the 2020 UK Stewardship Code, GDPR, MiFID II & MAR; and deliver unique insight and reporting to Executive Management and the Board.
Prior to ingage Michael spent 18 years in the capital markets: 10 years as a portfolio manager and buy-side analyst at Polar Capital, Sloane Robinson and Trinity Street Asset Management; and 8 years on the sell-side at Cazenove & Co where he was a partner in institutional equity sales.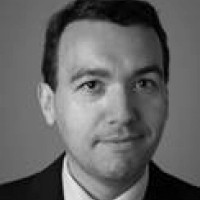 Thomas Toomse-Smith
Project Director, Financial Reporting Council
Thomas is Project Director of the Financial Reporting Council's Financial Reporting Lab. The Lab brings together Companies and Investors to think about how to improve corporate reporting. Thomas has been in the Lab since 2013 and leads the Labs' work on the digital future; looking at how the use of technology such as XBRL, Blockchain, AI and Augmented reality will impact corporate reporting. Before joining the Lab, Thomas worked in the Corporate Reporting team at a listed insurance company. Before his stint in industry, Thomas worked as an auditor for ten years in the UK and the US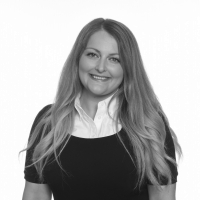 Hannah Boore
Hannah Boore, Senior Manager – Corporate Reporting, Investor Relations, Lloyds Banking Group
Hannah joined Lloyds Banking Group in 2008, and re-joined Investor Relations in June 2018 to manage the Group's corporate reporting. A large part of her role is to manage and deliver the annual report and accounts project (Annual Report and associated documents), which includes liaising with designers, typesetters and printers externally, and internally bringing together the many departments that submit content, as well managing the budget and related website content.

Prior to joining Investor Relations, Hannah held a variety of roles across the Group including Finance Business Partner for Commercial Banking and Group Operations and most recently Group Internal Audit. Her experience has provided her with a well-developed financial background combined with valuable experience in establishing and maintaining strong relationships with internal and external stakeholders. Prior to joining the Group, Hannah worked at Sumitomo Mitsubishi and Aviva.
Debbie Nathan
Bio and photo to follow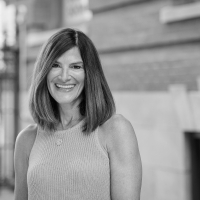 Karen Greene
Investor Relations Partner, Q4
Karen is an Investor Relations Partner at Q4, working closely with clients as an advisor. Bringing close to 30 years of experience as a senior executive overseeing investor relations and marketing communications for large to small cap and newly public companies, Karen has managed organizations through a wide range of hurdles, milestones and challenges. Karen's career in Investor Relations includes time at CIGNA Insurance, Safeguard Scientifics, Internet Capital Group (rebranded to Actua), and Hamilton Lane.
Karen has demonstrated success in targeting and transforming the investor base of publicly traded companies, helping them gain a broader, more aligned following. She has also led IR teams through the IPO process, helping them establish IR plans, budgets and workflow required as a public company. Additionally, Karen brings first-hand knowledge and best practices for how to successfully navigate through a wide range of investor relations issues such as missed earnings guidance, M&A, activist activity, restructurings, strategic shifts, rebrands and corporate governance.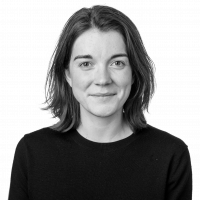 Amy Wilson
Amy Wilson is a senior engager at Hermes EOS, a dedicated stewardship team that represents investors from 12 countries, including pension funds, sovereign wealth funds, wealth managers and asset managers, with assets under advice of £634 / €717 / $781 billion (as at 30 September 2019). We believe more active ownership by investors is essential to build a global financial system that delivers improved long-term returns on investment as well as better, more sustainable outcomes for society, in the interests of ultimate beneficiaries. Amy engages with companies in the UK and US, focusing on the consumer goods and retail sectors, on topics spanning governance, social and environmental factors. She also oversees the development of Hermes EOS' global governance guidelines and policies. She has over 10 years' industry experience, beginning her career in consultancy before holding a number of positions at Sainsbury's and Bupa, where she was group head of corporate responsibility and sustainability. She holds a degree in Social and Political Sciences from the University of Cambridge.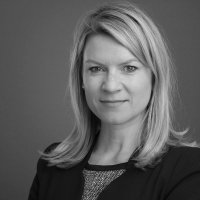 Ellie Tinto
Ellie Tinto is Head of the Corporate Access Team for BlackRock EMEA and a member of the Global Capital Markets team within BlackRock's Global Trading Group.
Ellie has 16 years' experience of working in corporate access, beginning with her role as an originator at Société Générale in London where she also ran the UK roadshow and conference desk. She joined Sanofi Investor Relations team in 2010 where she was tasked with driving European and US investor engagement through targeting and strategic outreach.
Prior to joining BlackRock in 2018, Ellie took a sabbatical in Tanzania working for 'Pikilily', a social enterprise focusing on women's health in rural areas. She also worked as a consultant for Comic Relief, conceiving and executing 'Step Up'; a corporate workplace fundraising initiative for Sport Relief 2018.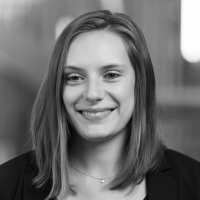 Louise Piffaut
Louise is involved with integrating ESG across Aviva Investors, with a particular focus on the liquid asset classes. Louise provides ESG sector coverage for the TMT industry globally and leads Aviva Investors' thematic work on diversity. Louise is also responsible for the team's corporate engagement and voting activities for European companies, where she works closely with fund managers and analysts across investment desks.
Louise previously worked at Sycomore Asset Management and BNP Paribas Wealth Management. Louise holds a Masters' degree from Sciences Po Paris in Economics & Business.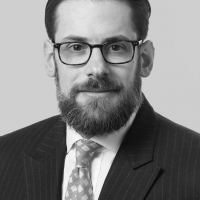 Michael Henson
Michael Henson is an independent consultant with almost almost two decades of experience as an advisor to companies managing shareholder activism, hostile M&A, and challenging governance issues.
Having worked with companies in the US, UK, Continental Europe, and Asia as they engaged with a range of active investors, he is among the most seasoned IR and financial communications advisors on activism related matters in the UK. His publicly disclosed clients have included Rolls Royce (ValueAct), Safran (TCI), Merlin Entertainments (ValueAct), Bank of New York Mellon (Trian & Marcato), Hess (Elliott & Relational), MSCI (ValueAct), Actelion (Elliott), IHI Corp. (Third Point), Samsung C&T (Elliott), Air Products (Pershing Square), McGraw Hill (Jana), Chesapeake Energy (Icahn & Southeastern), among others. He has also counselled many prominent corporate boards and management teams on activist self-diagnosis and prevention.
Michael is a published author on governance matters and has been widely quoted about shareholder activism in publications such as Financial Times, The Wall Street Journal, Sunday Times, Activist Insight, and Activist Monitor. He was previously founding partner at Statera Partners, a corporate governance and investor relations consultancy. Prior to founding Statera, he was a Partner, co-head of London, and Member of the Executive Committee at Sard Verbinnen & Co., a financial communications firm.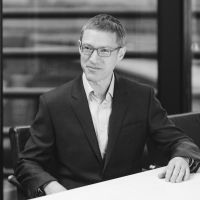 Nick de Bunsen
Nick is a Director at Teneo and is an Investor Relations specialist in the firm's Financial Communications practice in London. He advises Boards and IR teams across all industry sectors on all aspects of their routine and event-driven interactions with the investment community, and leads Teneo's Investor Audit offering. He previously spent over a decade in IR advisory at KPMG Makinson Cowell, having started his career in the late 1990s in the Equity Capital Markets division of Dresdner Kleinwort Wasserstein.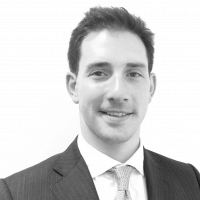 Anthony Kluk
Anthony joined the Georgeson corporate advisory team in 2016 and is currently Head of the Nordic region. He has worked on a number of large-cap M&A transactions including Takeda/Shire and Linde/Praxair, as well as several activism and proxy contest situations in Europe. Prior to Georgeson, Anthony spent 10 years at Loeb Aron & Co, a corporate finance boutique, where he was responsible for a broad range of advisory mandates including capital raising, debt-for-equity, new admissions and proxy contests.
Angus Thirlwell
CEO & Co-founder, Hotel Chocolat Group
Angus' bio and photo to follow
Neil Catto
CFO, Boohoo Group
Neil's bio and photo to follow
Clara Melia
Founder, Equitory
Clara's bio and photo to follow
Jenni Fulton
Head of Growth, Emperor
Jenni's bio and photo to follow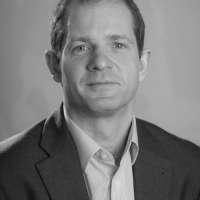 Josh Royston
Partner, Alma PR
Josh has worked in financial communications for over 20 years and has focused on the small to mid cap segment of the markets for the last decade. From 2005 he helped to grow Threadneedle Communications to become the largest PR provider to AiM companies in just 5 years and was instrumental in growing its expertise in the TMT sector. Prior to that he advised a range of FTSE 100 and FTSE 250 clients at Ludgate Communications and then Square Mile. Josh has advised companies of all sizes through a vast range of situations, including IPO's, Crisis Communications, M&A, employee and stakeholder communications and day to day financial calendar planning.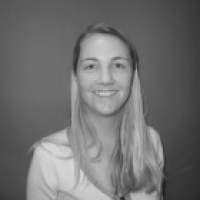 Harriet Williams
Corporate Access EMEA
Harriet joined Jefferies in 2014 from Raymond James, where she assisted a team of 26 on the Sales and Trading floor, and arranged roadshows and small conferences in the UK and Europe. She now organizes global roadshows and events taking place in EMEA. Harriet has over 9 years of industry experience.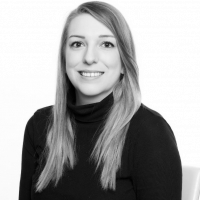 Leanne O'Neill
Corporate Access, Investor Relations
Leanne joined Lloyds Banking Group in 2013 and the Investor Relations team in June 2017.
Prior to joining the IR team, she held roles in various areas of the Group; Retail, Sourcing, Risk and HR where she specialised in business management and internal communications.
Leanne holds a degree in Economics, Finance & Banking from the University of Portsmouth.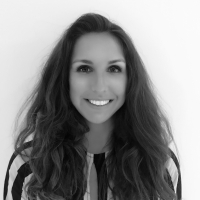 Clare-Marie Hill
Corporate Access Associate
Clare-Marie is a Corporate Access Associate in the London office at Fidelity Investments, Fidelity Investments is a leading provider of investment management, retirement planning, portfolio guidance, brokerage, benefits outsourcing, and other financial products and services to more than 26 million individuals, institutions, and financial intermediaries. In this role Clare-Marie is responsible for connecting the Investment Professionals to the Investor Relations and Management teams of the companies that Fidelity invest in already or are looking to invest in, and maintaining relationships with those teams thereafter.
Prior to joining Fidelity Investments in 2014, Clare-Marie worked on the sell side in Asia for CLSA as part of the Event Marketing team providing the same interactions between Corporate representatives and buy side Investment Professionals.
Miss Hill earned her Bachelor of Arts degree in History and International Relations at the University of Exeter. She has an Advanced Certificate in Public Relations and Communications.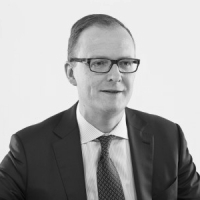 Charles King
Head of Investor Relations - Halma plc
Chair of the Finance Committee
Charles King joined Halma plc as Head of Investor Relations in September 2018. Prior to this he was Investor Relations Director at Worldpay, a global leader in payments processing technology and solutions for merchant customers, from 2015 to 2018. In previous roles he led the investor relations teams at SSP Group and Lloyds Banking Group and his other experience includes investor relations roles at Tate & Lyle, Cadbury and Serco, and corporate broking and investment banking at Hoare Govett, UBS and Lehman Brothers.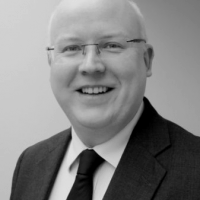 John Crosse
VP Investor Relations, ConvaTec Group
John has 14 years' experience in Investor Relations, across a number of sectors: TMT, Financial Services, Utilities and Healthcare, including 2 of the larger IPOs in London in recent years. During that time he's been involved with bid defences, M&A, profit warnings and significant changes in both strategy and management, as well as looking after the day to day of results, AGMs and Annual Reports.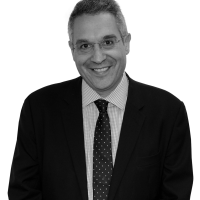 Leon Kamhi
Executive Director: Head of Responsibility, Hermes Investment Management
Reporting to Hermes' CEO, Leon is responsible for developing and directing Hermes' program for integrating responsibility across the group. This includes ensuring that investment teams are aware of and integrate ESG performance in investment decisions and that engagement is effectively incorporated alongside investment activities. In addition, in this role he oversees and contributes to how the firm's responsibility activities and performance are integrated into Hermes' client relationship management and reporting, the delivery of its corporate citizenship programme and the development of responsible structures and processes for the firm. He also leads a number of corporate and public policy engagements. Previously at Hermes, Leon was responsible for the development and delivery of Hermes EOS' global corporate and public policy engagement programme from 2012-2016 and acted as its commercial director from 2009-2012. Prior to that, Leon worked within the Hermes UK Large Cap Focus Fund for seven years, where he was responsible for executing the fund's engagement programmes. He also has 12 years of strategy consulting and operational industry experience.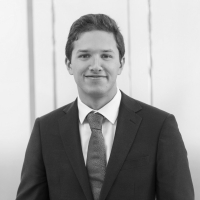 Iancu Daramus
Sustainability Analyst, Legal & General Investment Management
Iancu is a Sustainability Analyst supporting LGIM in the development of low-carbon investments and with company engagements on the topic of climate change. He joins after working several years in communications and investor outreach for the Carbon Tracker Initiative, a think-tank researching environmental risk in capital markets, having previously worked as a researcher for the Institute of Art and Ideas, and the Cabinet Office. Iancu graduated from the London School of Economics and holds degrees in philosophy and public policy.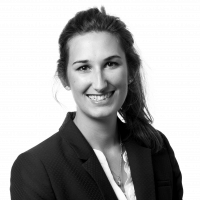 Louise Ayling
Louise works in the sweet spot between technical sustainability and communications, helping companies to define their strategy and then tell their story to multiple audiences with purpose, intrigue and credibility. Louise's expertise lies in strategic sustainability, and more specifically encouraging organisations to set the right direction for integrated reporting and ensuring that the story is brought to life for a broad range of audience. Louise has 10 years' experience developing sustainability strategies, reporting and broader communications for global businesses across a range of sectors, including Maersk, Cargill, and Firmenich. She has also led our thought leadership with WBCSD.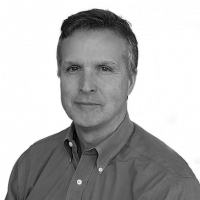 Eric Fernald
Eric Fernald is a Director of Issuer Relations at Sustainalytics, where he is responsible for Sustainalytics' issuer engagement program. He joined Sustainalytics in January 2018. Prior to Sustainalytics, Eric worked for MSCI ESG Research as head of ESG corporate communications. From 1995 to 2009, Eric worked at the pioneer ESG research firm - KLD Research & Analytics - where he was Research Director from 2004-2009. Eric is a graduate of Williams College.
Eric Fernald
Director of Issuer Relations, Sustainalytics
Bio to follow shortly.